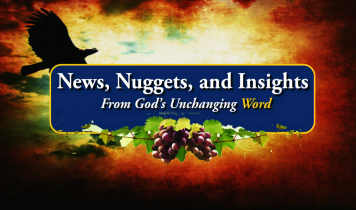 2021 Click on the images to view the videos 2021
January 15, 2021
Social Media Giants
"Silencing the Right"

Cost of Covid
"Another Look at the Cost"

The Liberal Left
"Is It Political or Biblical"

January 8, 2021
Sun and Stars
"Cease to Shine - New Look"

Can't Make The Up
"Gender Neutral in Congress"

850th. Anniversary "Proclamation - Thomas Becket"

January 1, 2021
COVID-19 Cost
"Hypocrisy of the Debt Relief Package

The Debt of America
"And the Rise of the Beast"

The Debt
And the Beast of Revelation"
Click on Year for "News, Nuggets and Insights" Archives
Search Our Website
eNews Alerts


Watch all our videos on YouTube from your Smart Phone. Just download the YouTube App and search for gucw1. This will bring up our current list of videos for your viewing on the go.
Click Here to See Our Latest eNews Alert Messages
Help this Work and Website to continue the
Important Work of God.