Greetings to Everyone,

Let me begin this update by expressing our deepest appreciation from Audrey and myself, for all the prayers, cards and emails from so many because of the COVID virus. While I'm at it, it has been incredible to watch the church rally the prayers to our Creator for all the brethren and families that have also been fighting this virus. It is a powerful witness to see the brethren from the various Church of God communities unite in prayer for everyone to the Great Healer Jesus Christ.

While I am regaining my health every day, my wind and oxygen levels are not yet there to be able to produce the NNI program yet. But God willing, it appears that will happen soon. In the meantime, the world and its deterioration continues to march to its ultimate fate. In this update, I want to bring you one of those events happening right now. It is Called COP26. (Conference of the Parties 26)

This is the 26th year where nearly 200 nations come together to talk about climate change. This gained its traction in 2015 when the Pope came to America and launched his 2030 agenda. From that time, it has been accelerating. This year we're seeing a more "Biblical" intervention to the madness. This year, religion has taken a more "central focus" to the climate change." This will eventually become the heart of the battle as we watch the Rise of the Beast, and the assault on the elect. I'll talk more about this as soon as I am able to deliver NEW, NUGGETS, and INSIGHTS.—God willing soon!
| | |
| --- | --- |
| | COP26: 'Faith and Science' event to highlight efforts against climate crisis. |
The Holy See, Italy, and the United Kingdom are joining forces to host a pre-COP26 event showcasing the contribution faith and religion can make in combating climate change, at which Pope Francis will likely be present.
The Holy See Press Office held a press conference on Thursday to present the "Faith and Science: Towards COP26" meeting, which will take place on 4 October.
The event, which is organized by the UK's and Italy's Embassies to the Holy See, will see numerous faith leaders and scientists address the theme of climate change and the need for a coordinated effort to protect Creation.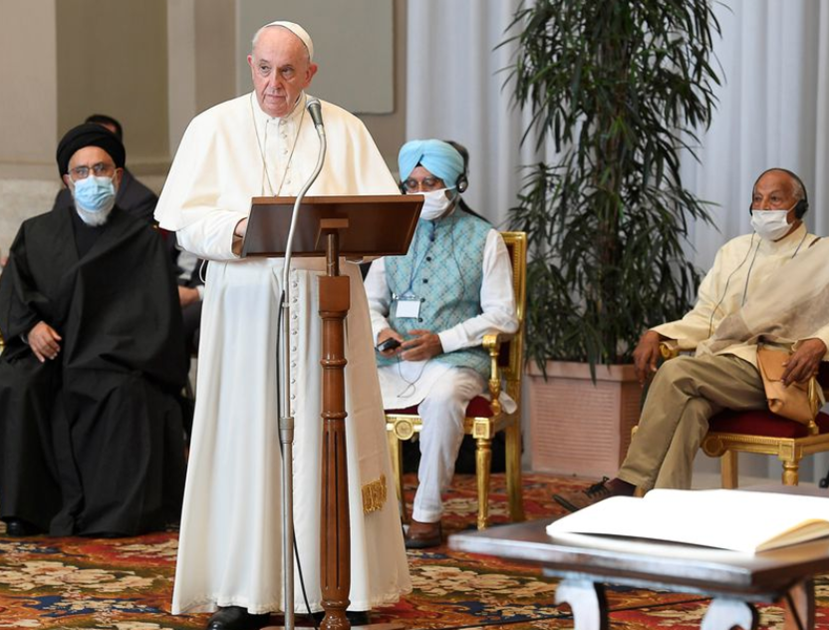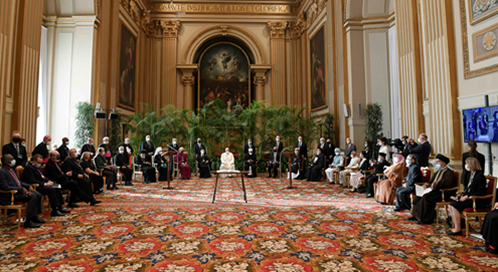 Pope Francis takes part in the "Faith and Science: Towards COP26" meeting with other religious leaders ahead of the United Nations Climate Change Conference (COP26) in November in Britain, at the Vatican, October 4, 2021. Vatican Media/­Handout via REUTERS