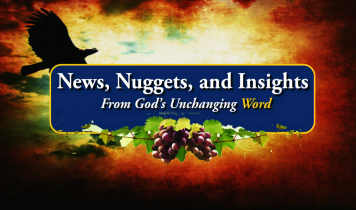 | | | |
| --- | --- | --- |
| Date & Weekly NNI Preview | Click on the images to view the videos | |
December 30, 2022

December 23, 2022

December 16, 2022

December 9, 2022

December 2, 2022

November 25, 2022

November 18, 2022

November 11, 2022

November 4, 2022

October 28, 2022

October 21, 2022

Post Feast of Tabernacles Editions

NNI Special
100th Program


October 7, 2022

September 30, 2022

September 23, 2022

September 16, 2022

September 9, 2022

.

September 2, 2022

.

August 26, 2022

.

August 19, 2022

.

August 12, 2022

August 5, 2022

July 29, 2022

July 22, 2022

July 15, 2022<

<

July 8, 2022

July 1, 2022

/td>

June 24, 2022

June 17, 2022

June 10, 2022

June 3, 2022

May 27, 2022

May 20, 2022

May 13, 2022

May 6, 2022

April 29, 2022

April 22, 2022

April 15, 2022

April 8, 2022

April 1, 2022

March 25, 2022

March 18, 2022

March 11, 2022
March 4, 2022
February 25, 2022
February 18, 2022
February 11, 2022
February 4, 2022
January 28, 2022
January 21, 2022
January 14, 2022
January 7, 2022
| | | |
| --- | --- | --- |
| Date & Weekly NNI Preview | Click on the images to view the videos | |
Search Our Website
eNews Alerts

Watch all our videos on YouTube from your Smart Phone. Just download the YouTube App and search for gucw1. This will bring up our current list of videos for your viewing on the go.
Click Here to See
Our Latest
eNews Alert Messages
Help this Work and Website to continue the
Important Work of God.