All United States donations are tax-deductible. An annual receipt will be provided as a record of contributions.
Help support
Our Hurricane Relief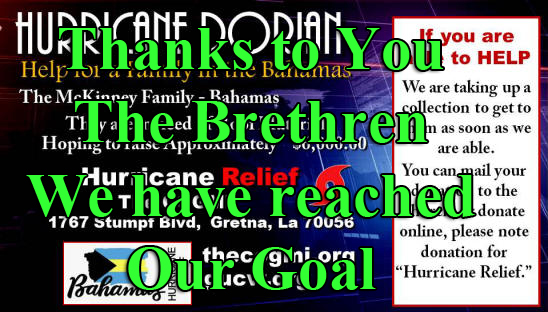 All donation received will be directed to the Relief efforts of our Church family in the Bahamas.
All Donations are Tax Deductible.

Payment
Type:
Amount:

$

Purpose:


If you prefer to mail in your donation, please use this address:
God's Unchanging Word
1767 Stumpf Blvd.
Gretna, LA. 70056
The Church of God, Ministries International, is a 501(c)(3) religious non-profit organization under the Internal Revenue Code. No goods or services are provided in exchange for your contributions, other than intangible religious benefits.