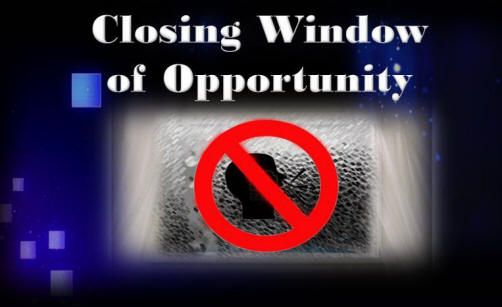 A Closing Window of Opportunity
Outreach Launch for the Church
GUCW and the COGMI kicked off our NEW out-reach program live via the internet on Friday evening October 25, 2013. Even with some technical glitches it was very well received by 138 viewers. The viewers came from many U.S. states and from three international countries as far as Japan and Australia. Several congregations got together on Friday evening to view the program. This gave us more viewers than the stats showed. The Outreach Program can now be viewed online, or it can be down loaded, or it can be ordered on a DVD from headquarters.
Please note: we have also placed several links to PDF materials you can print directly for distribution in your area.
If you do not have the PDR Reader, you will need to install the software available free from the internet.