We have added a new feature to our website. A weekly email that is sent out each Friday morning. It is called: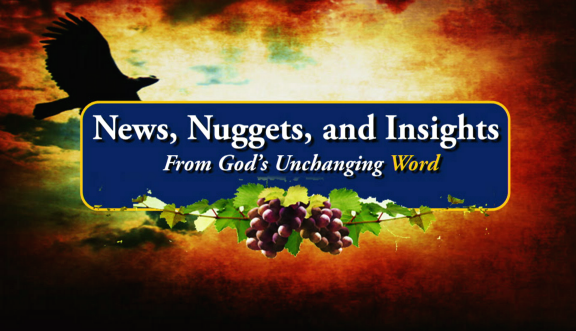 Here we will bring you News, Nuggets and Insights about the church and projects we are working on for both God's Unchanging Word and The Church of God, Ministries International. Also information about current New related items that will effect you, your family and the church.
If you are not receiving our weekly emails, click on the image in the upper right as sign up. We do not collect any private information or ask any questions. All you need to do is click on the image, enter your email and that is it.

News, Nuggets and Insights Archives
CLICK HERE